Bi-folding doors are one of the most popular doors on the market today and there are many reasons for this. In today's blog, we are going to focus on the 3 main benefits a bi-folding door will bring to your home.
Why should a Bi-folding Door be your next home improvement project?
A Seamless Transition – Bi-folding Doors create a seamless transition between your home and your garden and allow natural light to flood into your property. They are a real asset during the summer months when temperatures are at their highest. You can use Bi-folding Doors to create an opening within your home that doesn't look out of place and allows plenty of fresh air to get into your home so it doesn't become too hot and humid.
Stunning Looks – Bi-folding doors are easily one of the most aesthetically pleasing doors available. They are a thing of beauty and you will find yourself gazing through them on a daily basis. They will transform the look of your home, giving it a fresh, modern look that no other door could give you.
They improve the value of your home – Bi-folding doors are not only beautiful, modern and useful, they also add value and appeal to your property. They are an investment, with all the latest accreditations they add an extra dimension to your home and improve security, which will raise the overall value of your property. In a few years down the line, if you decide to move, they are very appealing and eye-catching to new buyers, especially when compared to an old or standard door.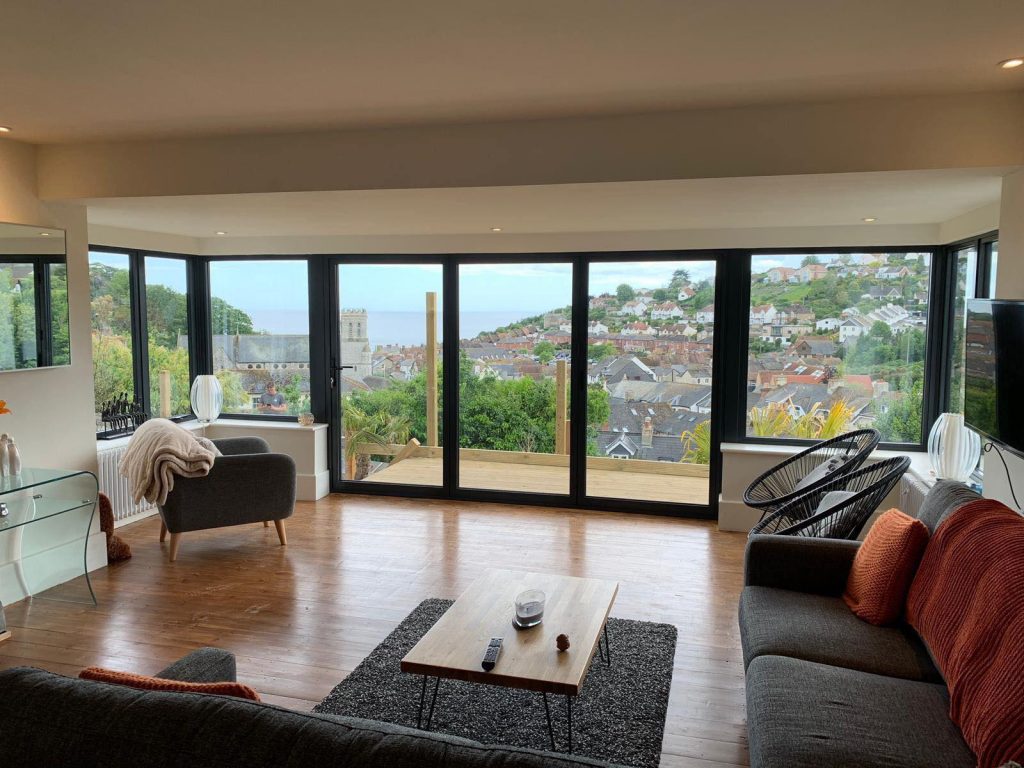 These really are outstanding doors and it's very easy to see why so many people are getting them installed in their homes.
At Countrywide Windows, we are experts in the supply and installation of Bi-folding doors throughout Bridgwater, Somerset and beyond. Improve the looks, value and security of your property with a Bi-folding door. With a variety of styles available for both modern and more traditional properties, we can help you find your perfect door today.
Contact us now to get some advice, a quote or to book your installation in.