With House prices constantly changing often in an upwards curve, it is becoming a less viable option for families to move homes when they are looking to upscale as the cost is simply too great. This has led to families finding new and exciting ways to upscale within the property they already own. These have included loft conversions and extensions such as Orangeries and Conservatories.
This week we are going to take a look at the latter of the options above and discuss 3 things you should take into consideration when planning to get a Conservatory extension.
Style
The first and most important aspect you need to think about is the Conservatories Style. The style needs to be coherent with the style of your home so it doesn't stick out like a sore thumb, but it also needs to make the most of the area available to you in order to maximise the rooms space and the upscale of your home. This is a vital part of the planning stage and we can provide valuable advice in order for you to get the best conservatory for your home.
Room Use
Another thing to consider is what are you planning to use the additional space for? Nowadays conservatories can be used for a variety of different things throughout the year. This is a far cry from the time when they were considered rooms for the summer and were often deserted during the winter months. Figuring out what you are planning to mainly use the room for will also help you decide the best layout and style for the conservatory.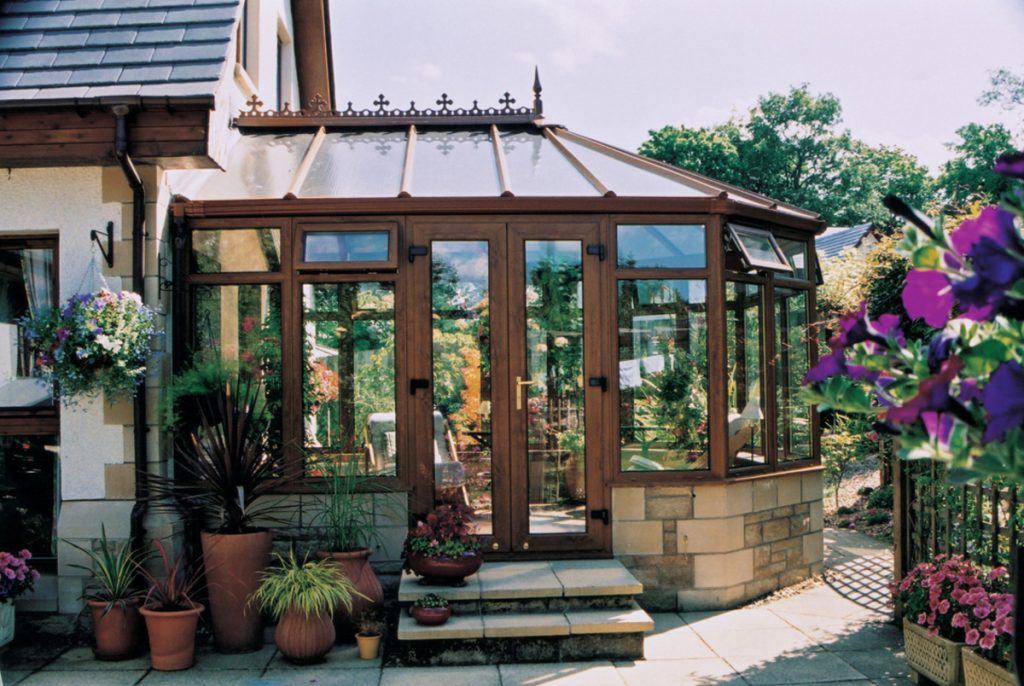 Budget
A Conservatory is definitely cheaper than moving but at the same time it is no small outlet and so your budget must be taken into consideration in order for you to be able to get the extra space that you want. We offer a variety of styles and materials at Countrywide to fit all budgets no matter how big or small.
Contact us today to receive some friendly advice and a no obligation quote to start your upscaling journey with Countrywide Windows.