The summer months are fast approaching and with this year set to be one of hottest yet everyone is starting to get excited. There will be plenty of plans for BBQs, garden parties, beer gardens, get togethers etc. in what is always a special time of the year. During this period your home is vital, especially if you are hosting and therefore in this week's blog we are going to look at 3 ways you can improve your home for the summer.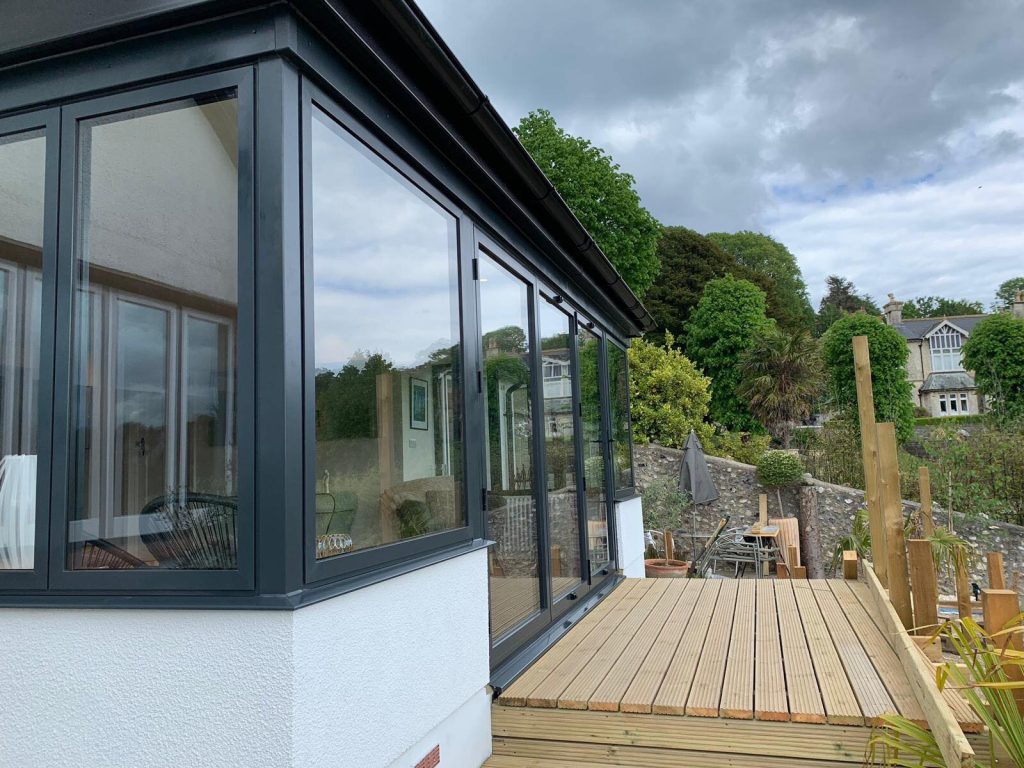 When looking to make the most to the summer months you look at things like natural light, connecting your home to your garden and creating a beautiful space that everyone can enjoy. In today's blog, we are going to look at a few products that can help you tick all of the boxes above.
Conservatories/Orangeries
Conservatories or Orangeries are a fantastic addition not just for the summer but for all year round. They utilise the space that comes with your property, allow sunshine to flow into your home and create a seamless transition from your home to your garden. They are perfect for the summer, giving you some vital extra space if it's your turn to host. They will also vastly increase the value of your property meaning you will get a great return on your investment when you decide to sell.
Bi-folding Doors
Bi-folding doors have a fantastic folding mechanism which saves so much space whilst creating a breath-taking opening that links your home perfectly to your garden. Often found within Orangeries or Conservatories whether they are open or closed they allowed natural light to flow through them making your home feel warmer, more welcoming and spacious. In the summer when it's hot and you open them fully they really bring your garden right to your doorstep allowing you to fully appreciate your surroundings. Bi-folding doors are a perfect summer addition.
Roof Lanterns
Roof lanterns are the perfect centre piece to any room. They will let sunlight flood in and allow breath-taking views of the sky above day or night. As they are traditionally in the centre of a ceiling they reduce the need for powered lights and therefore help you to save money on your energy bills. During the summer, they will also help to heat a room as the sunlight passes through them creating a warm, glowing and welcoming room to all who visit your property. Roof lanterns can be appreciated all year round but really come into their own during the summer which is why so many homeowners desire them.
The above products and extensions are just a few examples of great home improvement ideas for the summer. There are many more which you can check out on our website.
If one of the above takes your fancy feel free to contact us today on 01278 420475 or email vince@countrywidewindows.net to get some professional advice or a free no-obligation quote.
We look forward to hearing from you.