Moving to a new house or relocating is becoming more and more expensive as time moves on and therefore, people are choosing to improve their current properties rather than moving into new, larger homes. The phrase "don't move, improve" has been said a lot over the last few years but it seems only recently that this theme has really started hitting home as more and more homeowners focus and invest in expanding and improving their current address rather than moving to a new one.
One of the main reasons people move is because they want to either downsize or upsize. Downsizing is completely understandable as you can't exactly knock half your house down and keep the financial value of your property, so in the short term and long term you will just be wasting money. However, when it comes to upsizing it is no longer a necessity to move property in order to make your home bigger. There is an array of options you have to make your home bigger such as conservatories and extensions. There is one, however, which seems to be extremely popular in the modern day, that gives your home that little something extra.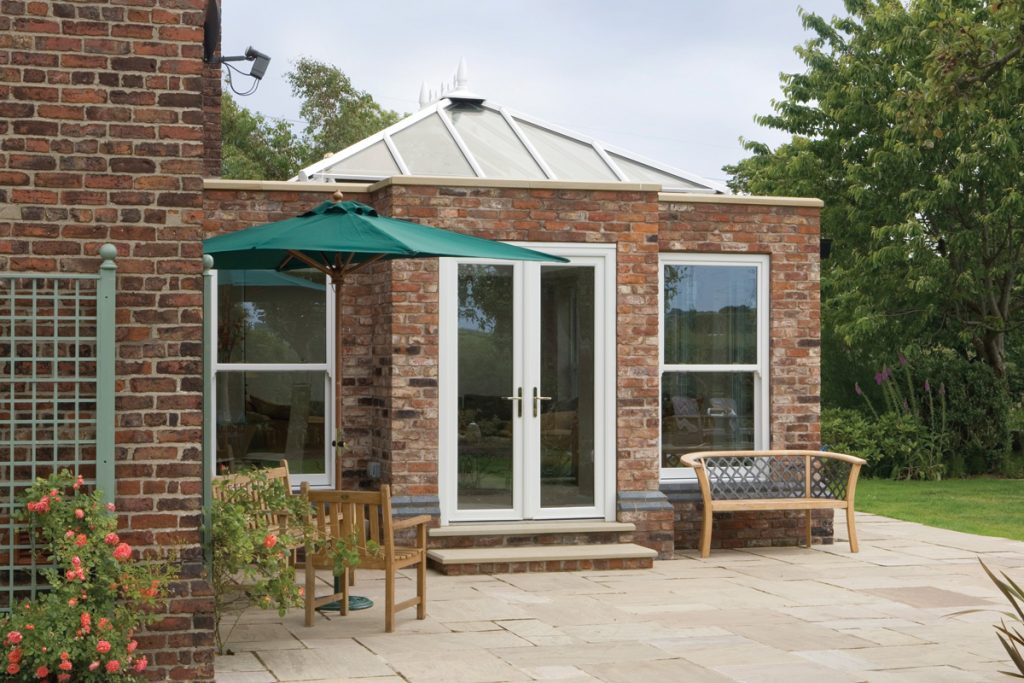 Introducing Orangeries, they provide a touch more privacy than a conservatory due to the brick pillars which distinguish their style. The interior height of the Orangery roof provides a breath-taking focal point through which light can flood into your home, and allows for breath-taking views of the sky above.
If that wasn't enough to entice you to check out an orangery, have a read of these 4 benefits that an orangery will bring to your home.
They Boost the Value of your Property
Orangeries can vary in size dramatically, it's difficult to put an exact price on how much value they add to the average home. However, orangeries typically make properties more attractive to buyers and drive the asking price up.
They Blend In With the House
One of the main differences between orangeries and conservatories is that the former often use similar materials to the rest of the home in an attempt to camouflage the extension. This will make the property look less disjointed.
They Can be Used for Multiple Purposes
An orangery can be used for pretty much anything, here at Countrywide we have installed orangeries that have been used as kitchens, living areas, offices, dining rooms and more. You can tailor an orangery to what you want and what you need. We can even help with the interior installations.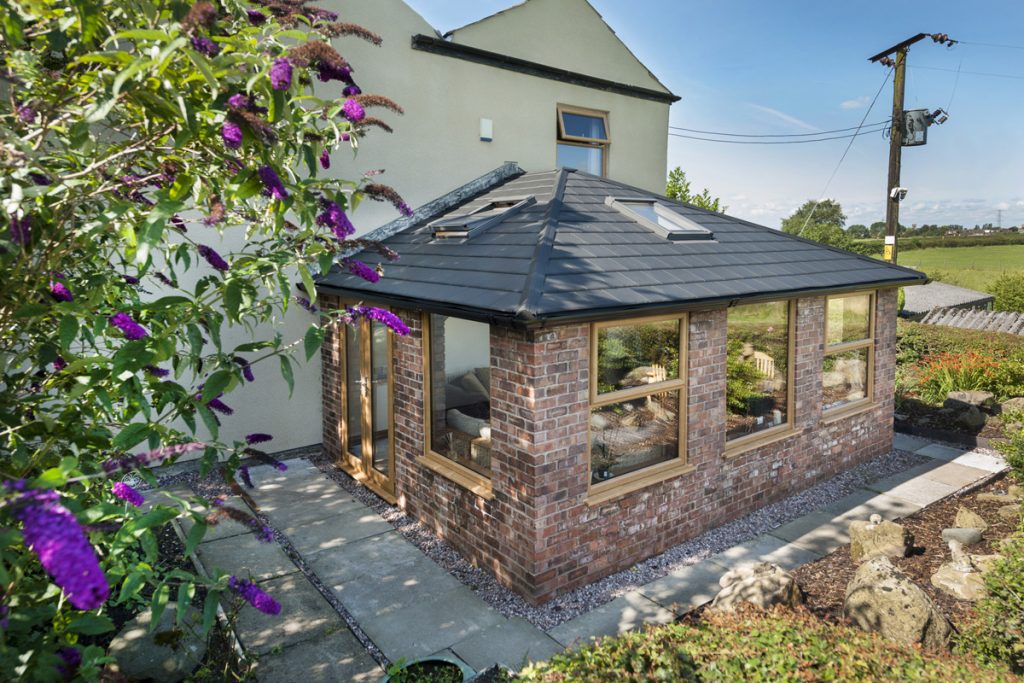 They Give Your Home More Space
Orangeries are perfect if you want to create more space in your home. Choose a size that matches your needs and your home and you can enlarge the size of your property in no time at all. This Means you get a larger and more spacious property without having the stresses of moving to a different location.
If you are interested in getting an Orangery for your home, Call Countrywide Windows on 01278 420475 or click here to contact us for a free quote.