At Countrywide Windows, we offer 4 different types of Conservatories. Most people won't know the difference from one to another by name and therefore throughout this blog, we are going help you understand the different styles of Conservatories we install in order for you to choose the best style for your home. This way we can guarantee that you will be 100% satisfied with your conservatory project when it is completed.                                    
Victorian Conservatories
Victorian conservatories are one of the most popular styles of conservatory available on the market. The reason for this is because the Victorian conservatories suit pretty much every house type, whether it is an old property or a new build. Nowadays Victorian conservatories are made out of the latest technological materials such as PVCu and aluminium resulting in them lasting a lifetime. Victorian conservatories style can include a bayfront, a steeply pitched roof and ornate ridge details.
Benefits associated with Victorian Conservatories include:
Style – Faceted front gives a curved appearance mirroring older conservatory designs, creating a beautiful look.
Aesthetics – Period ornamentation provides excellent heritage aesthetics.
Home Value – Improves the value of your home.
Natural Light – Allows natural sunlight to flow into the room and your home.
Space – Makes the most of the space increasing the overall area of your home.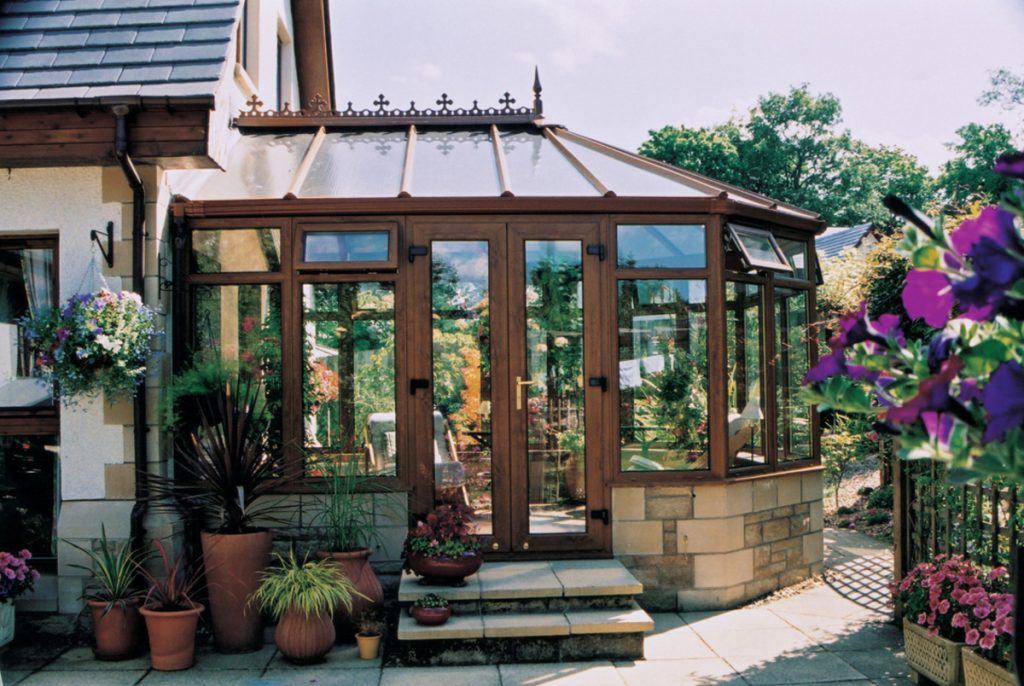 Edwardian Conservatories 
Featuring a simple design that dates back to the 18th century. Edwardian conservatories are popular with homeowners looking for a traditionally styled extension to their home. Whether you are looking to extend your home, create more space or allow sunlight to flood into your home whilst adding a unique structure to your garden, an Edwardian Conservatory will give you what you desire. 
Benefits associated with Edwardian Conservatories include:
Traditional Aesthetics – A classic Edwardian conservatory can enhance the original features of an Edwardian era property.
Simple Design – The Edwardian provides a 'clean' appearance with a simple square shape and straight lines.
Maximises Floor Space – Provides a big internal floor area, allowing for the inclusion of furniture suites.
Adaptable – The Edwardian conservatory is available with a double hipped roof.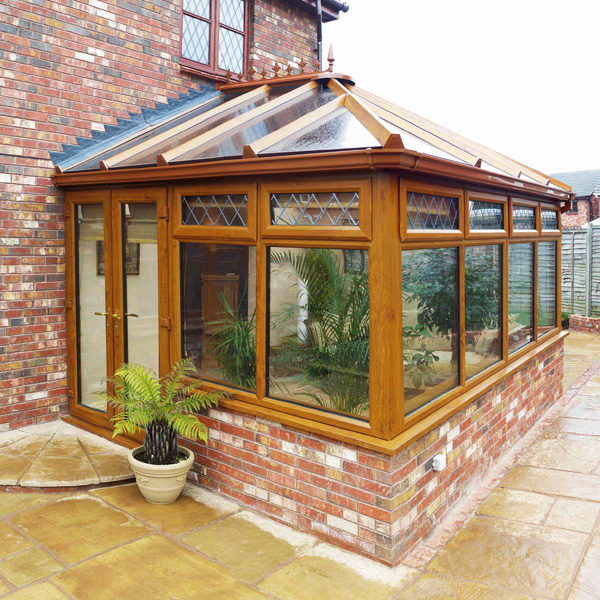 Lean-to Conservatories
Modestly priced and great to look at, lean-to conservatories make the optimal use of available space while providing a gateway of light and air for you and your family to enjoy whenever you please. Incorporate additional space and increase the value of your home, the easy and cost-effective way, with a lean-to conservatory.
Benefits associated with Lean-to Conservatories include:
Easily adaptable – With simple lines and slim sightlines, a lean-to conservatory can suit most styles of traditional and modern home.
Cost-effective – Thanks to their relatively simple design and structure, installation and maintenance costs can be kept to a minimum, saving you money.
More usable space – The large footprint and intelligent design of a lean-to conservatory makes it perfect for adding extra usable space on to your property.
Increased natural light – Capable of letting in huge expanses of natural sunlight, lean-to conservatories are one of the best structures used to enjoy the summer months.
It can raise your house price – Adding a conservatory to your home can improve its value by up to 9%. This makes it an incredibly worthwhile investment.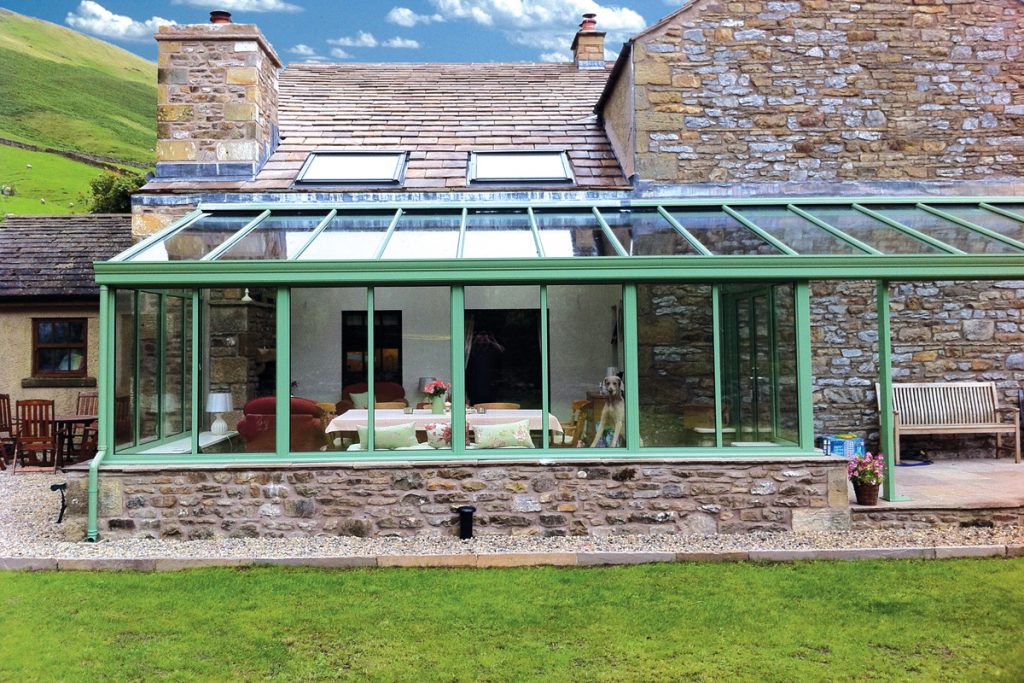 P-Shaped Conservatories
A P-Shaped conservatory is the combination of a lean-to conservatory and a Victorian conservatory, which can be either three-faceted or five-faceted. A P-shape conservatory is a style that's ideal for larger, detached properties creating a versatile style. This is because the conservatory extends in different directions. The P-shape conservatory is therefore ideal for use as two separate living areas.
Benefits associated with P-Shaped Conservatories include:
Multiple functions – You can use your conservatory as a study room, a simple hideout for late afternoon relaxing or a play area for the kids.
Investment – Conservatories make your property look better and increase the price when it comes to real estate valuation.
Make the most of space – Ideal for larger properties that want to make the most of space, P shaped conservatories take inspiration from Victorian and more modern styles to create multiple rooms within one structure.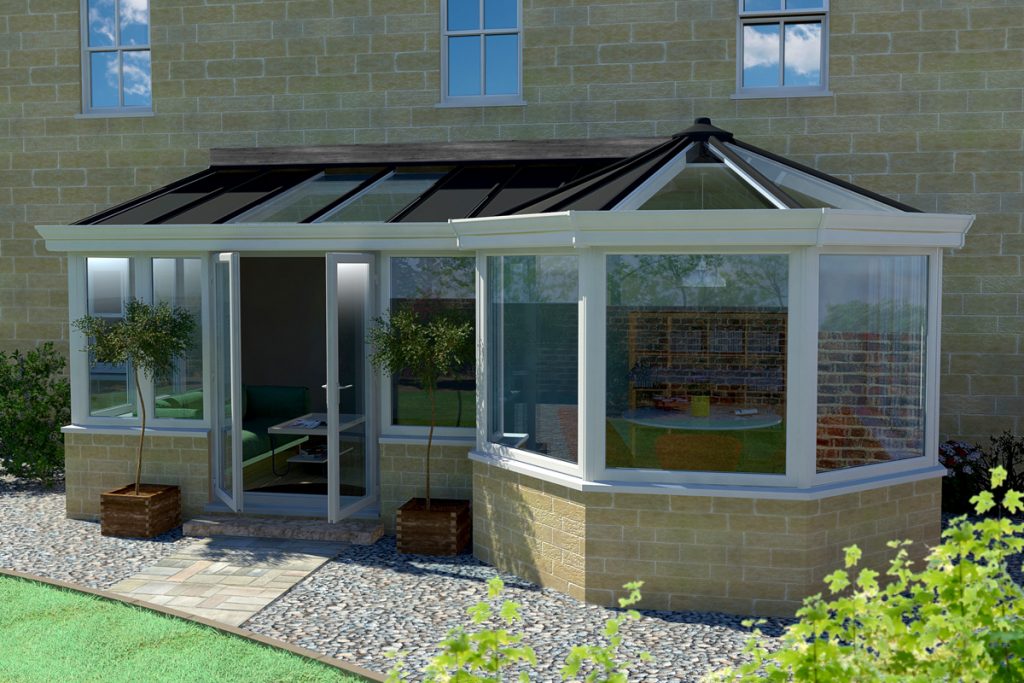 At Countrywide Windows, we are specialists in the supply and installation of all Conservatory styles mentioned above. Improve the value and space of your property with a brand-new conservatory. Get a quote by contacting us today to start the process of building your dream conservatory with Countrywide Windows.