When it comes to home improvement projects, there are hundreds if not thousands of companies around the UK that can provide the services and products that you require. Scale this down further to your local area and you are looking at probably at least 10 companies to choose from depending on where you live. So, the big question for you is what company do you use to complete your home improvement project/projects.
You want a business that you can trust to ensure your project is completed, professionally, smoothly and within your budget. People often ask friends and family to see if they have any recommendations but nowadays with the internet available everywhere, it has allowed people to do much more thorough research on businesses before they choose to use them and their services.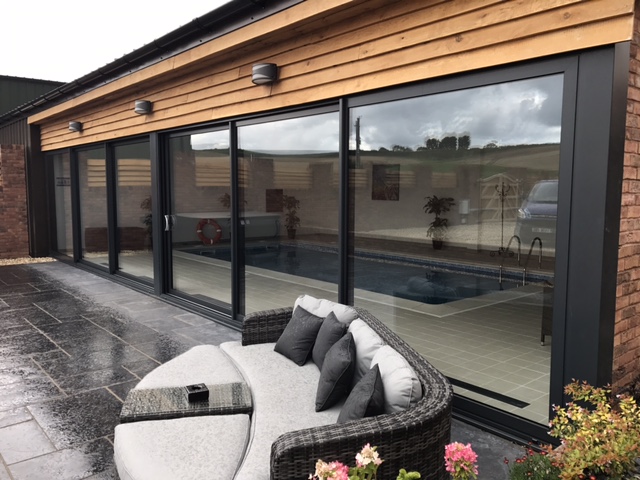 With this in mind, we are going to explain below what makes Countrywide Windows stand out from the crowd when it comes to home improvement projects.
An All-Round Service
We offer a unique service as we deal with all of our own building projects, porches, extensions and conservatory bases and use our own carpenters and builders – therefore we save you time, money and ensure the project is completed with minimal stress.
Professional, Knowledgeable and Relaxed
Competitive first-time quotation with no pushy sales person.
Retail, trade, commercial and domestic customers – you are all welcome!
Professional, personal and cost-effective service.
A fully trained workforce that come with a smile!
We offer free advice on which products will best compliment your property's existing architecture.
Experienced
With over 16 years' experience in the industry, you can rest assured that you will receive the personal and friendly approach that you expect from a locally based company. We take pride in our work and always ensure that we spend time and thought in every project that we carry out – so that you end up with a service and product that not only meets but exceeds your expectations.
It's easy for us to tell you why you should use us for your Home Improvement Projects but we understand that it is better coming from previous and existing clients rather than ourselves. Therefore, below you can see a few of the outstanding reviews we have received from existing and previous clients over the last few years.
Helen & Mark Barden – Bridgwater
"Many thanks to Countywide Windows for building our conservatory to such a high standard. The tradesman were very professional and the customer service we received was excellent. The quality and attention to detail is second to none and we love the finished result! We will definitely recommend Countrywide Windows to our friends and family."
Shaun & Michelle Thurgood – Bridgwater
 "We are 100% happy with the quality of windows that were supplied by Countrywide. They are very reliable and professional and I would recommend them to anyone looking for glass solutions."
Chris & Pete Galley – Wembdon 
"We felt we should write to you to say thank you for your hard work, our new conservatory really compliments our house. We were very impressed with your team and how nothing was too much trouble. Your whole team were polite and courteous and made a huge impression on us. All of our friends and family are now very envious of our new conservatory!"
Philip & Susan Daniels – Cannington
"Great job. We are very pleased. Sound reduction is amazing too. Your guys were excellent
and paid attention to everything including clearing up. Many thanks for a wonderful job."
Mrs Bizon – Chilton Polden  
"I would like to thank Vince and his team for being lovely, polite and doing a great job. They were clean and tidy and I look forward to seeing them on my next project"
If you are looking to improve your home over the next year and require one of the products and services that we offer, get in contact with us now so we can plan ahead and book you in to get your project completed effectively and efficiently.
Call us now on 01278 420475 or email vince@countrywidewindows.net to book your project in.