We have spoken a lot in recent times about the Green Homes Grant and how this great idea has failed to live up to expectations leading to widespread confusion amongst businesses and clients alike. One of the main talking points was how clients and businesses could actually take advantage of the scheme with many businesses failing to receive the grant on time leaving them short of cash and deterring other companies from utilising it.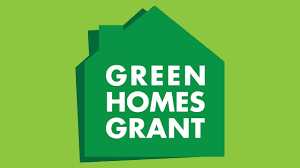 There was also confusion from client's perspectives as to how they could sign up and utilise the grant and then actually find a company to install the products.
Well, after all the confusion the brilliant idea that was the Green Homes Grant has now unfortunately failed. The government have announced that from 5pm on the 31st of March it will no longer be available.
Take a look at a small section of the press release below:
"300 millions of extra funding is to be invested to cut greenhouse gas emissions from the nation's homes through energy efficiency and low carbon heating schemes.
The funding will focus on delivering energy saving upgrades and low carbon heating to homes through local authorities in England, meaning tens of thousands more low-income households will be able to be upgraded.
Following a review, the Green Homes Grant Voucher Scheme launched last year will close to new applications on 31 March at 5pm. The scheme was designed to provide a short-term economic boost while tackling our contribution to climate change. Applications made before the end of March deadline will be honoured and any vouchers already issued may be extended upon request.
Today's announcement takes the total government funding for energy efficiency and low carbon heating in 2021/22 to over £1.3 billion, with the remainder of the funding having been pledged through the decarbonisation fund. This is up from the £1 billion announced in the Prime Minister's Ten Point Plan and exceeds the Government's manifesto commitment in these early years of the parliament.
Home upgrades can help households save over £300 a year on their energy bills. This announcement is part of the Government's manifesto commitment to pledge over £9 billion to increase the energy efficiency of homes, schools and hospitals to work to build back greener, which will support around 58,000 jobs."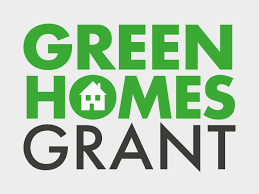 Although the money is being spent elsewhere to help a similar cause it is disappointing for businesses and clients alike who were looking forward to taking advantage of this great idea whilst receiving a helpful economic boost in the process after an extremely tough year.
Let's hope a similar scheme can be implemented more effectively in the future.
As always, we will keep you up-to-date with any new exciting developments that we hear about in the industry.
Have a great week.
The Countrywide Windows Team