Getting a new roof is a big move that represents a significant investment for the future, and therefore you must be 100% happy with the choice you make to ensure the perfect outcome for you and your home.
Whether it is a garage, conservatory, orangery or extension, you need to be well informed and confident that the decision you make will give you peace of mind and benefits for years to come.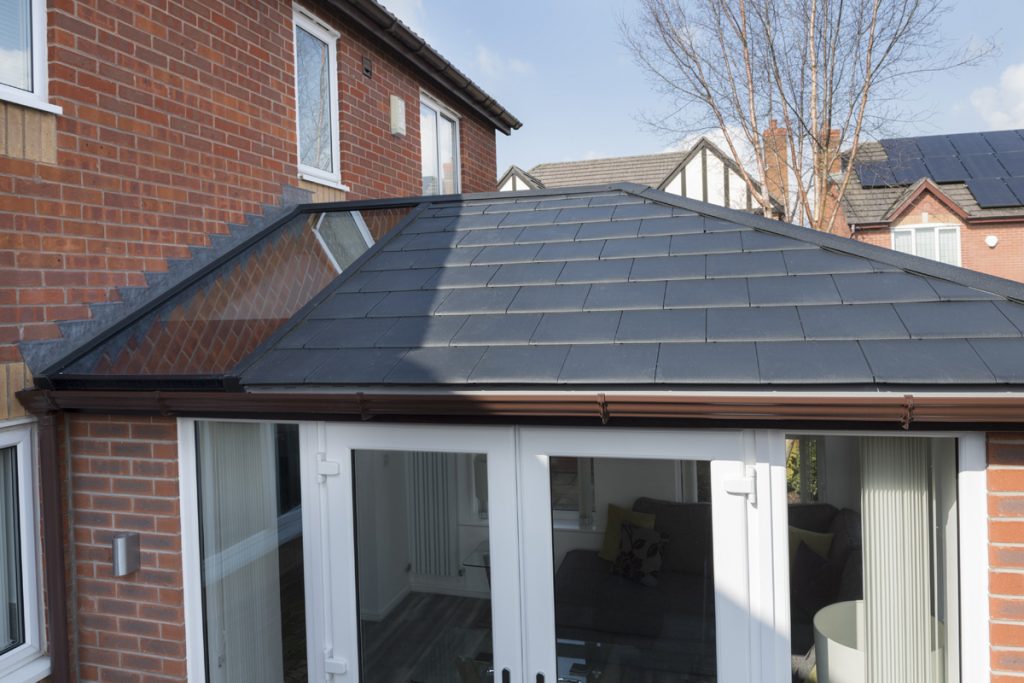 What is GRP Roofing?
GRP or 'Glass Reinforced Plastic' is a material created from polyester resin, which is reinforced by chopped strand mat glass fibres to form a GRP laminate. It is an extremely popular and widely used composite material. The reason it so widely used is because it is very strong, whilst being lightweight at the same time which is two characteristics that don't usually come together. Invented by Russel Games in 1938 it was originally used on boats but has since been developed to become one of the most popular materials in the construction industry today. GRP is a durable, lightweight, flexible, fully reinforced and waterproof material that is capable of being moulded to any shape, making it a perfect solution for roofs.
Why are the Main Benefits of GRP Roofing?
Durability
GRP Roofing uses state of the art materials and technology giving it an extremely long shelf life. GRP Roofing simply does not deteriorate at the rate of felt or rubber meaning you save money on unnecessary repair costs and get a roof that is strong, stable and reliable, giving you peace of mind for the future. GRP Roofing is not only strong and reliable, standing up to all kinds of weather conditions, it also requires little to no maintenance due to the structure of the Roof. The main structural benefit associated with this type of roof is that there are no seams, joints or welds so it is impossible for water to get in and for components to be damaged or weakened, meaning you have one less job to worry about on the chores list.
Watertight
A GRP roof has no seams or joints where water can get into damage the structure of the roof and cause costly repairs to your home. Fibreglass is a material that is called upon and trusted in an array of industries that rely on the material to waterproof products. As previously mentioned it was often used on boats where water- tightness is essential, and therefore you can see how utterly reliable it is and how perfect a material it is for roofing. GRP Roofs have been tested for many years now and the results have been staggering. You can expect a GRP Roof to last 30 years and above, compare this to the 10 years you can expect from a felt roof and choosing a GRP roof really is a no-brainer.
Functionality
Fibreglass can be moulded to any area no matter how tight or difficult the shape is. Whether it is around roof lights, light wells or any other obstacles, it can be done and so whatever your needs it shouldn't be a problem to install. This is great as it allows for you to be very specific and exact with the requirements for your roof and obstacles that other materials may struggle to fit around are no longer a problem. GRP roofs can also be finished with a pre-formed GRP edge trim and a topcoat that is available in an array of colours to suit and match your existing scheme. Essentially you are not limited to one style or look, you can tailor a GRP Roof to your exact needs, style and colour.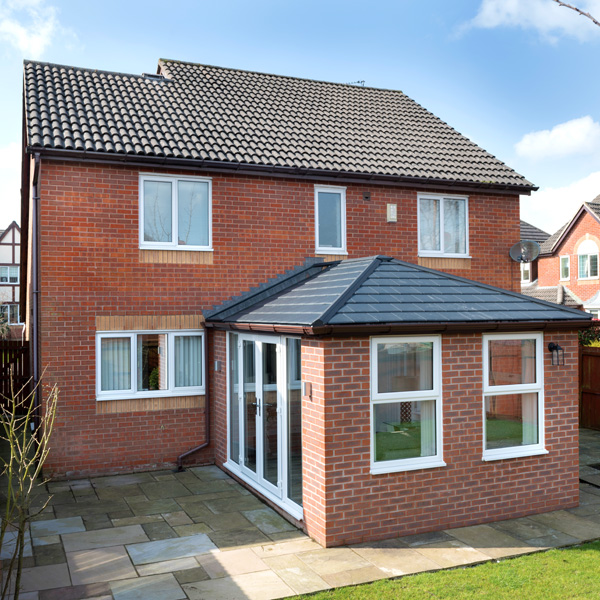 Countrywide Windows are specialists in the installation of GRP Roofing. Improve the look, reliability and durability of your property by getting a quote today and let Countrywide Windows modernise your property.
For more information or a quote contact us on 01278 420475 or email vince@countrywidewindows.net