What is an Orangery?
An Orangery is extremely similar to a greenhouse, these extensions were originally used for growing citrus plants in a space that protected them from cold weather during the winter months. As time went on and fruits became cheaper and easier to buy, the orangery lost its purpose. Rather than fading away into the distance never to be seen again, the orangery evolved and modernised itself to become one of the most beautiful and worthwhile additions to your home.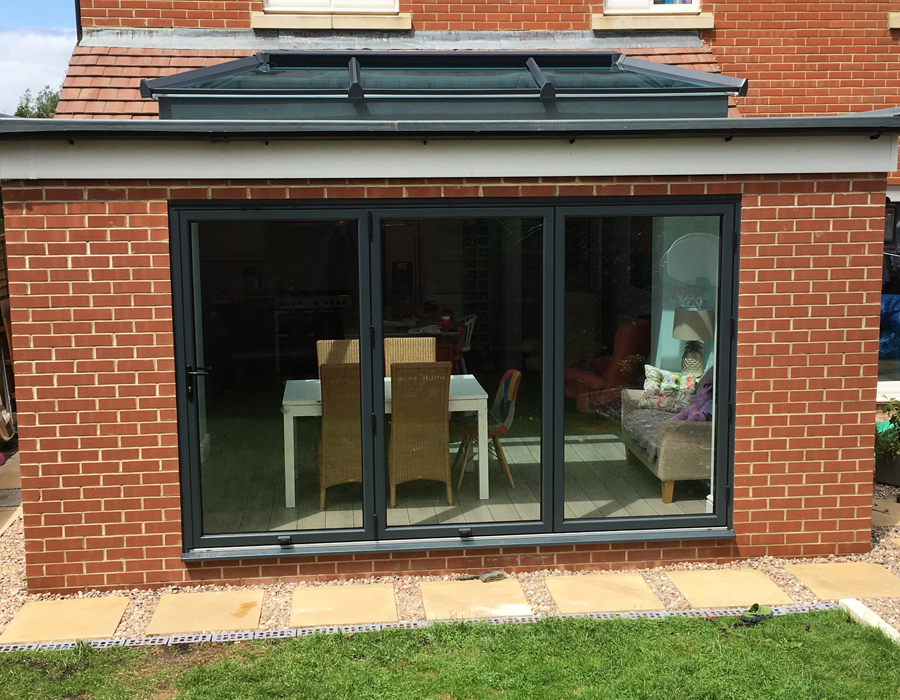 What's the difference between an Orangery and Conservatory?
Typically, an orangery is made up from solid brick pillars, large glazed windows, brick or stone bases, a lantern roof and guttering. One of the key purposes of an orangery was the fact that it could be kept warm throughout the year and be used for multiple purposes.
Technology has progressed significantly since the first orangeries were built, with a variety of new designs, shapes and styles being created, you have more options readily available than you would expect. Meaning you can easily find the perfect orangery to compliment your home.
A conservatory is an extension made up of a glass roof and walls but with minimal brick. A conservatory is pretty much a sibling to an orangery as they were originally built to maintain citrus fruits and grow plants like orangeries.
One big difference between an orangery and a conservatory is the amount of the roof that is glazed. A conservatory tends to have 75% or more glazing on the roof, whilst it is the opposite for orangeries, most of the glazing tends to be on the walls.
Why should you get an Orangery?
They boost the value of your property.
Orangeries can vary in size dramatically, it's difficult to put an exact price on how much value they add to the average home. However, extensions typically make properties more attractive to buyers and drive the asking price up.
They blend in with the house
One of the main differences between orangeries and conservatories are that the former often use similar materials to the rest of the home in an attempt to better camouflage the extension. This can make the property look less disjointed.
They can be used for multiple purposes
An orangery can be used for pretty much anything, here at Countrywide we have installed orangeries that have been used as kitchens, living areas, offices, dining rooms and more. You can tailor an orangery to what you want and what you need. We can even help with the interior installations.
They give your home more space
Orangeries are perfect if you want to create more space in your home. Choose a size that matches your needs and your home and you can enlarge the size of your property in no time at all.
If you are interested in getting an Orangery for your home, either call Countrywide Windows on 01278 420475 or contact us for a free quote.