With the World Cup well underway and the summer in full swing, we are going to take a look at one of the most popular home improvement products on the market and explore the reasons behind its meteoric rise in the industry.
The product, of course, is Orangeries. So, what is an Orangery?
An Orangery is extremely similar to a greenhouse, these extensions were originally used for growing citrus plants in a space that protected them from cold weather during the winter months. As time went on and fruits became cheaper and easier to buy, the orangery lost its purpose. Rather than fading away into the distance never to be seen again, the orangery evolved and modernised itself to become one of the most beautiful and worthwhile additions to your home.
Typically, an orangery is made up from solid brick pillars, large glazed windows, brick or stone bases, a lantern roof and guttering. One of the key purposes of an orangery was the fact that it could be kept warm throughout the year and be used for multiple purposes.
So, What Makes an Orangery the Perfect all year-round room?
Unlike Conservatories which are made almost entirely of glass which can mean in the winter months they can become cold which often leads to them being underused during these months, Orangeries are made up of components that means they stay warm all year round and can be used for almost any purpose.
Over the years Orangeries have developed and technologies have advanced meaning there are a variety of styles and options that will suit any space no matter small or large. We have seen orangeries used for an array of purposes including dining rooms, chill out areas, games rooms and lounges.
They create a seamless transition from your home to your garden and you can also change the room layout throughout the year depending on your needs at that specific time and what time of year it is.
For example, with the world cup in full swing as we write, an orangery could be turned into the perfect party/gathering space to sit back relax with a few drinks and watch the big game whilst enjoying the natural light that the summer months bring. The large glass panes are perfect to make the most if this light whilst the entrance to the garden can be created by bi-folding or patio doors that allow for a large opening to be created which is perfect during the hotter months as it will allow a nice breeze to run through orangery and your home.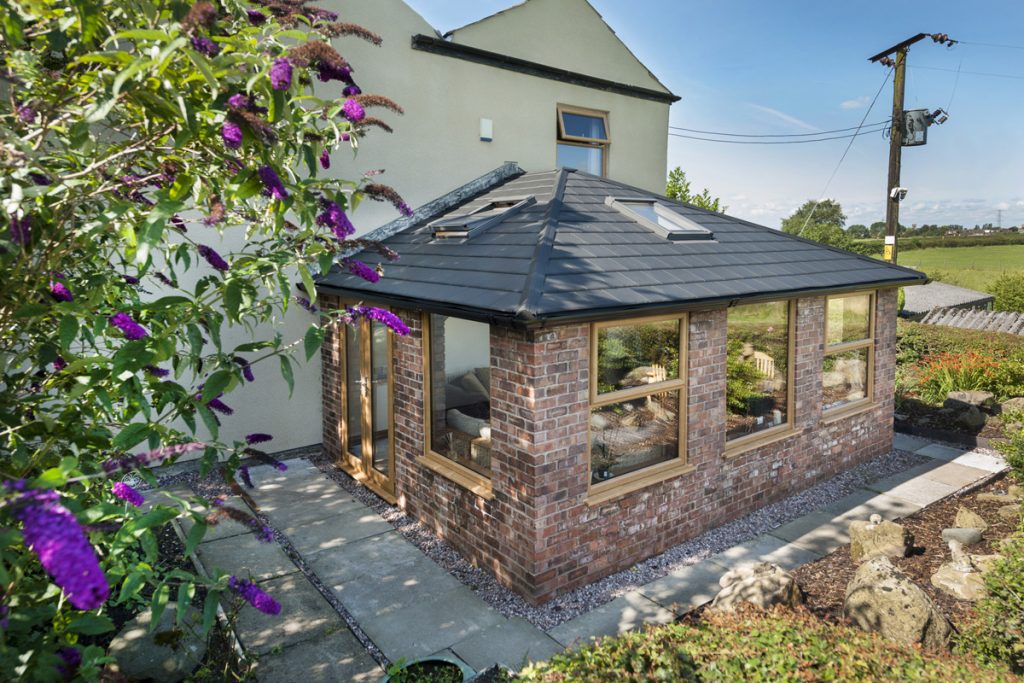 Orangeries can vary in size dramatically but are almost certain to add value to your property. it's difficult to put an exact price on how much value they add to the average home. However, orangeries typically make properties more attractive to buyers and drive the asking price up.
Countrywide Windows are experts in the supply and installation of orangeries. Add a light, bright and airy interior to your home today, whilst increasing the value and aesthetics of your property.
If you are interested in getting an Orangery for your home, Call Countrywide Windows on 01278 420475 or click here to contact us for a free quote.