In the past conservatories were always extremely popular as they looked beautiful, allowed natural light to flood into the room from every angle and were perfect for the summer months. However, as the market has changed, grown and improved over the years we have seen a swing from glass conservatory roofs to solid orangery style roofs. This week we are going to take a look at this trend and the reasons there has been a shift from glass to solid roofs.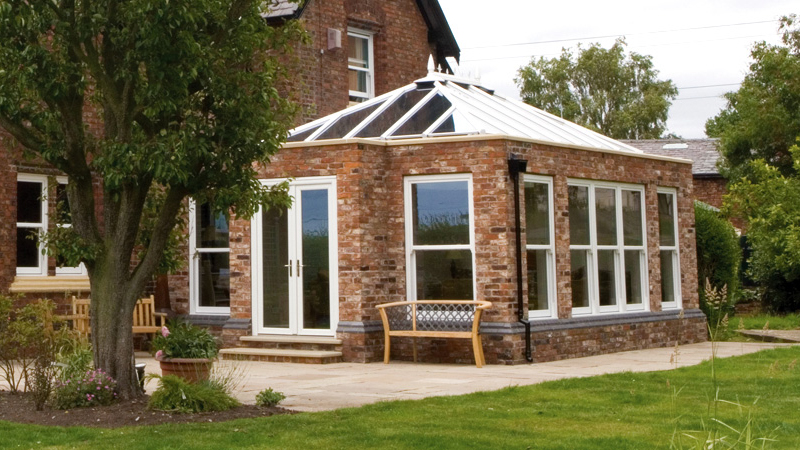 The main reason for the shift is the undeniable fact that British weather is extremely unreliable. This means when we do get some sunshine a glass roof is perfect but the days this actually happens is very few when compared to the cold, windy and rainy days we are all so used to. This means for the majority of the year a conservatory is often chilly, gloomy and empty as it is not an appealing room to spend time in when the weather is terrible.
This is where orangeries and their solid roofs have come into the fold and taken huge strides in the market in the last few years. With a solid roof, it allows the room to be much more flexible all year round. In the summer, you can use it as a space to relax in that connects you seamlessly to your garden. Then when the weather shifts to winter and becomes colder and darker you can transform the room into whatever you like – a snug when you want somewhere comfy to chill out in, a dining room or even another lounge area, the choice is completely yours.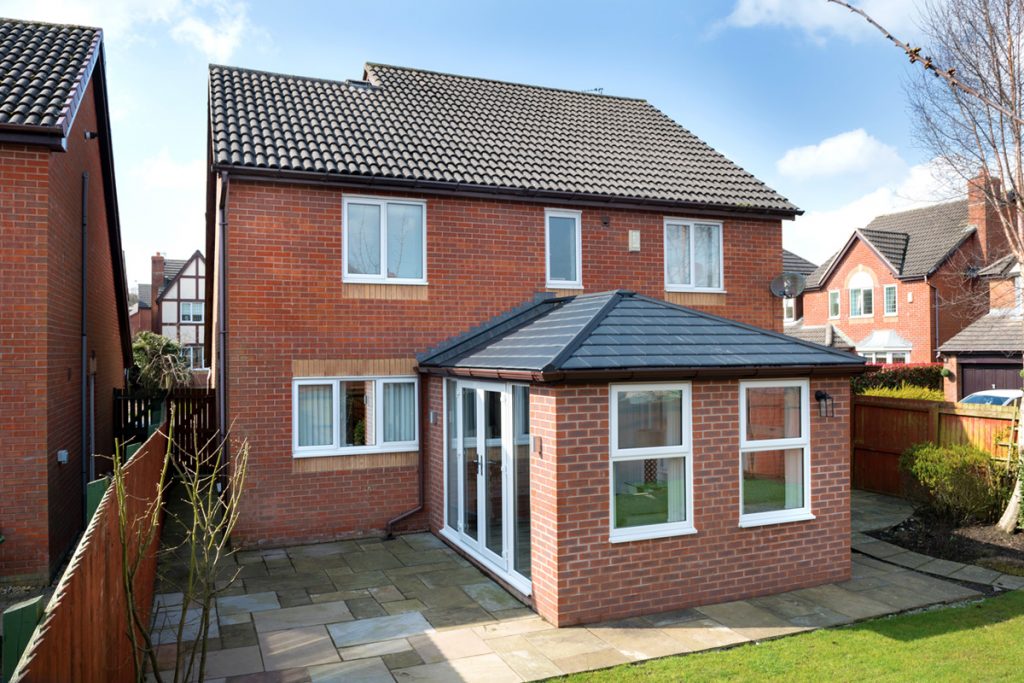 Although they are both similar products, a solid roof allows for much more flexibility and options when compared to a glass roof. The downside of this though is when the weather is nice you don't get the beautiful light haven that a glass roof creates. So, when it comes down to it, the choice between a solid and glass roof is completely down to your personal preference and what you want to use that space for.
Whatever your choice is, the team at Countrywide Windows will always be there to install your dream conservatory or orangery. All you need to do is decide which product is right for you.
For a quote on a home improvement project or for more information call 01278 420475 or email vince@countrywidewindows.net