The Department for Business, Energy and Industrial Strategy otherwise known as BEIS has responded to an urgent appeal from a member of the fenestration community to help clarify the Grant and to provide further information. The response can be seen below –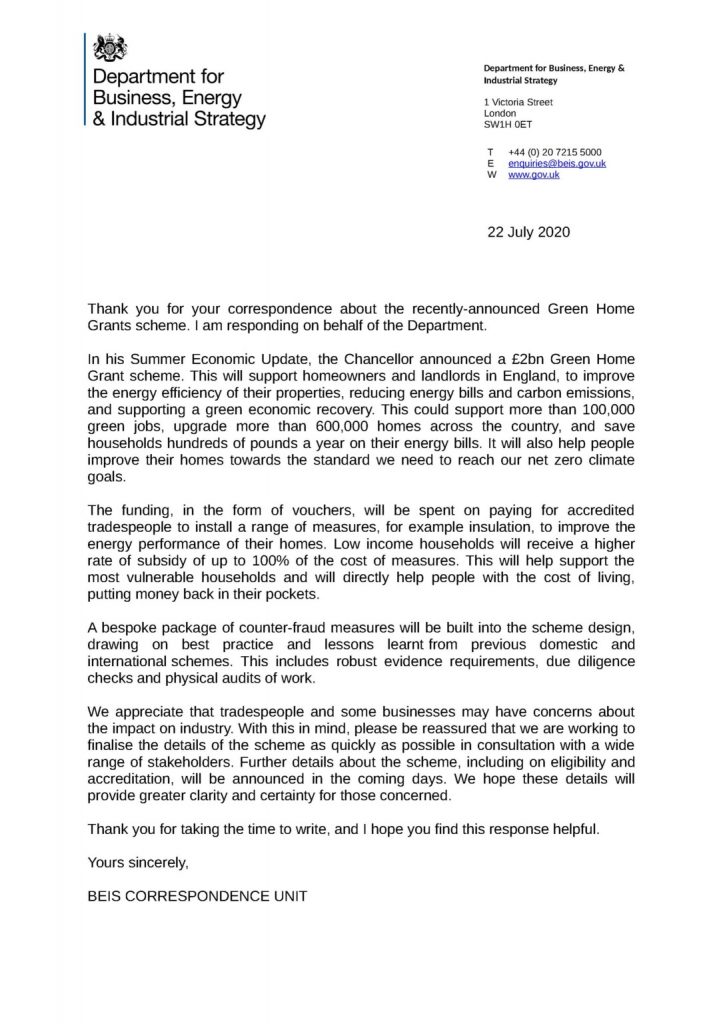 As you can see from the correspondence above they are focusing a lot on fraud protection to ensure this new grant isn't abused by people who don't need it. It also looks like you the users of the grant and suppliers who carry out the work will need to pass a set of criteria in order to be eligible for the grant. This is good as it should make sure that only legit and professional businesses are able to take advantage of this grant and ensure that you as the client receive a professional and reliable service when receiving your new products. The good news is the scheme is designed to help save you money whilst giving valuable business to installers who are trying to recover financially after Covid-19 hit this year.
As always as more information is released we will provide further updates so you know if you are eligible and can take advantage of this new Green Homes Grant which is set to roll out in September.
In the meantime, feel free to get in touch with us on 01278 420475 or by emailing vince@countrywidewindows.net to discuss your future home improvement projects.
Credit – Double Glazing Blogger