Bi-folding doors have been a popular home improvement product for a number of years now. There are so many benefits that come with this beautiful product and today we are going to talk about them.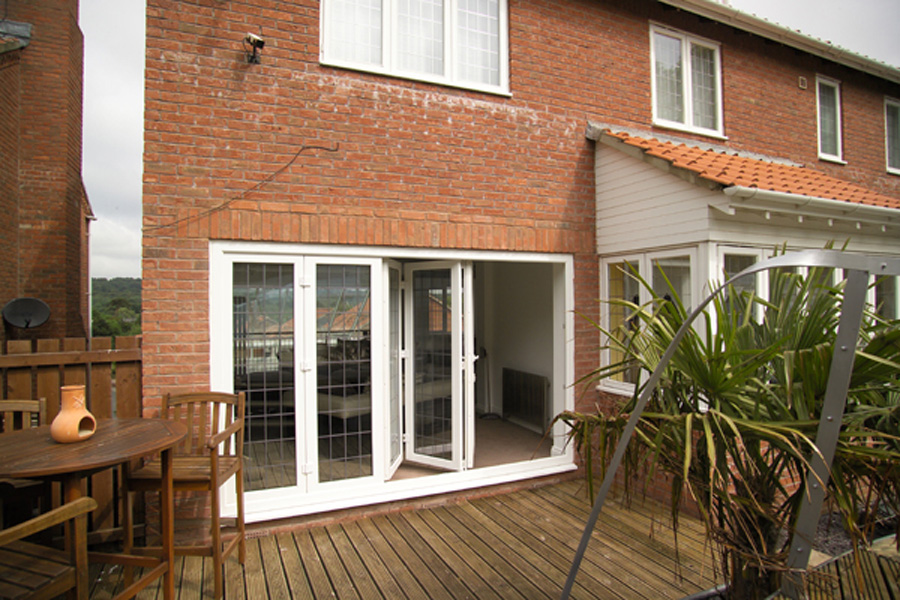 Bi-folding doors are a flexible and modern choice for homeowners, they allow you to make the most of the connection between your home and your garden. Made up of multiple door sections, bi-folding doors can occupy a wide range of opening sizes and spaces. These sections fold to one side in a simple space saving motion, revealing the full width of an opening effortlessly, which provides an eye-pleasing and practical effect.
Bi-folding doors are not only good to look at, they also add security and energy efficiency to your home.
In addition to creating a seamless transition from your house to your garden they often become the centrepiece to any room they fit in. 
When opened they fold up neatly taking up minimal space allowing you to make the most of the room they are in.
Bi-folding doors and orangeries are a match made in heaven and over the last few years many people have shifted from patio doors to bi-folds to complete the look of there home. 
At Countrywide Windows we have been installing Bi-folding doors for several years. We have gained vital experience allowing us to best advise you on the styles, colours and designs of the products we install.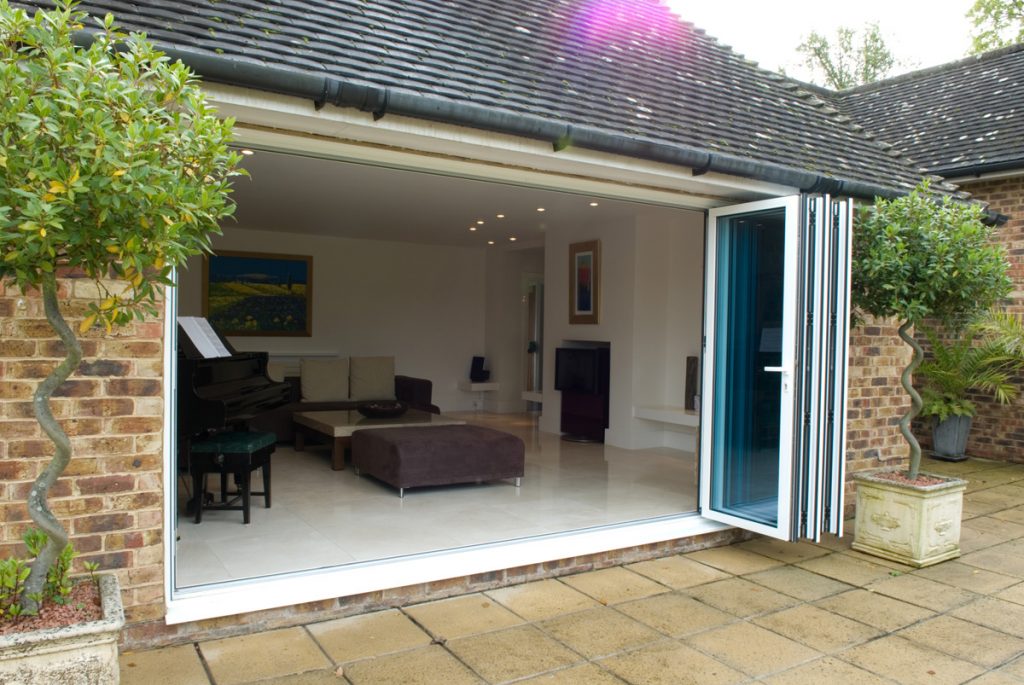 You can pop into our showroom for a chat, get us over to your place to have a look and give some free advice and a no obligation quote, or you can simply drop us an email or call us and we will do our best to help you improve your home. 
What are you waiting for? Contact us now by clicking here or emailing Vince@countrywidewindows.net