There are so many home improvement options to choose from nowadays it can difficult to determine where to start when it comes to your property. In this week's blog, we are going to look at some of the most popular home improvement projects in today's market.
Every homeowner has improvements they would like to make and with such a variety of products available there is something for almost every budget. Below are some of our most popular installations and extensions that we do on a weekly basis.
Orangeries  
An Orangery will give your home a bright and airy interior with extra space whilst providing a seamless link between your home and garden. They provide a touch more privacy and warmth when compared to a conservatory due to the brick pillars which distinguish their style. This also allows them to be heated all year round and therefore makes them a perfect addition for either the summer or winter months. The interior height of the Orangery roof provides a breath-taking focal point through which light floods into your home, allowing for breath-taking views of the sky above. These can be designed to specific measurements and styles to ensure they suit your home and lifestyle whatever time of year it is.
Bi-folding Doors
Bi-folding doors are a flexible and modern choice for homeowners, they allow you to make the most of the connection between your home and your garden. Made up of multiple door sections, bi-folding doors can occupy a wide range of opening sizes and spaces. These sections fold to one side in a simple space saving motion, revealing the full width of an opening effortlessly, which provides an eye-pleasing and practical effect.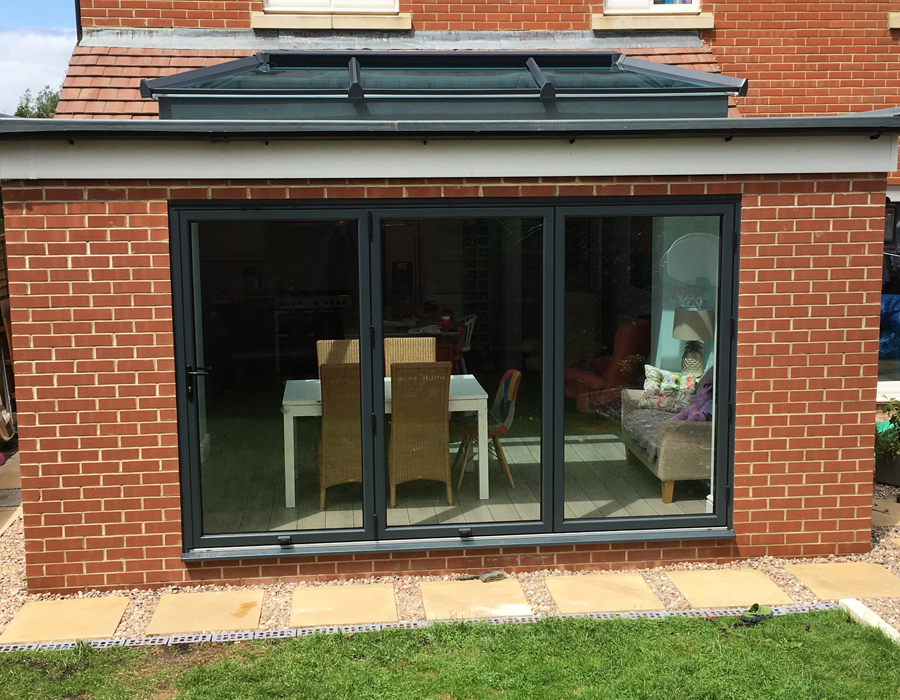 Flush Sash Windows
Considered by some to be the future PVCu Windows, Flush Sash Windows are a beautiful and elegant window that can fit seamlessly into most properties. They are clean cut and good-looking windows with a variety of options when it comes to materials, finishes and colours. These have become extremely popular in recent months and it looks like this trend is set to continue.
These are just a few of the products we offer when it comes to improving your home, feel free to check out our website to see what else we can do for you.
If any of the products above appeal to you and your home get in touch with us today on 01278 420475 or email vince@countrywidewindows.net